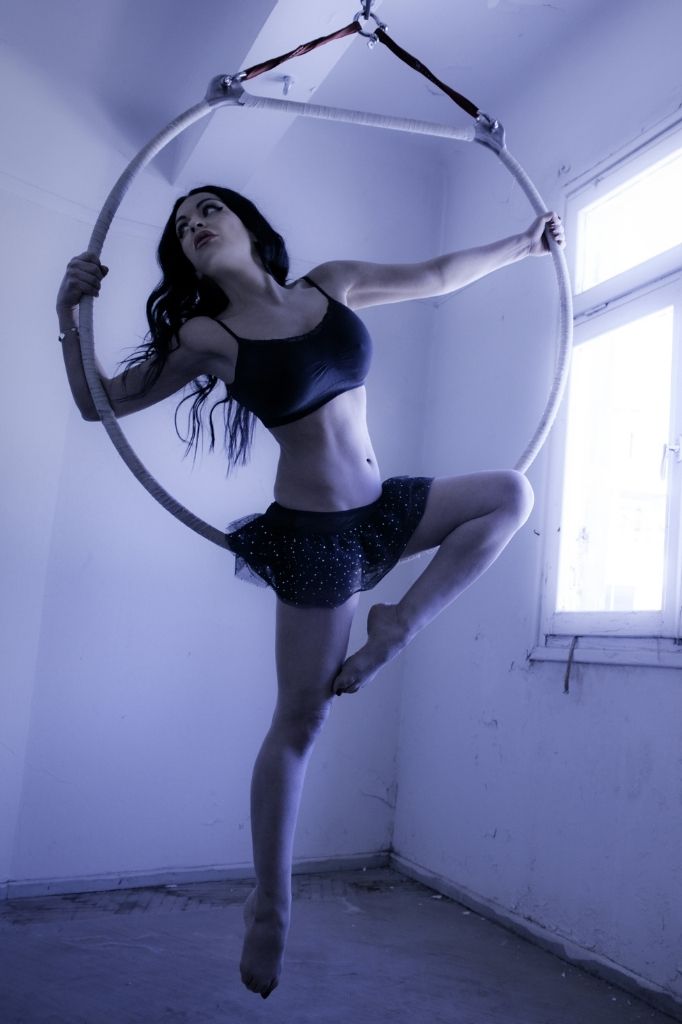 SKILLS: Aerial silks, Hoop, Moon, Net, Chains, Hammock and does also show and bottle service upside down on the lollipop hoop.
OTHER ACTS: Pole Dance, Contortion & DJ

She is a well-known aerial dancer/acrobat from New York, with performances all over the world. In New York not only did she dance in the biggest venues such as Webster Hall and Melrose Ballroom, but she also performed in the popular reality TV show 'My fair wedding' in 'We' Channel USA. For the past 3 years, she has been doing aerial dancing performances in high-end clubs in Dubai, such as Base, Soho Garden, Blue Marlin, Vii, and hotels: Ceasar's Palace, One&Only, Atlantis, JW Marriott Marquis, Dubai Creek Golf, Yas Marina AD, Sheraton JBR, Park Hyatt, ShangriLa, Waldorf Astoria, etc. She has been traveling in the Middle East for several events, such as the launch of Panamera Porsche in Bahrain at the Four Seasons Hotel, Illusion club in Doha, Al Wahda Mall Abu Dhabi, City Seasons Hotel Al Ain, Muscat Grand Mall & Shangrila Oman, Reef Resort Bahrain, etc.
As an aerial dancer/acrobat, she performs on aerial silks, hoop, moon, net, chains, hammock and does also shows and bottle service upside down on the lollipop hoop. Her background in gymnastics is enormous as she was involved in it from a young age in Athens Greece. She studied aerial acrobatics at Body&Pole in New York did several workshops with Cirque De Soleil acrobats and seminars at Circus Warehouse and Aerial Arts in the USA. She is a certified yoga instructor as well and has been teaching workshops for aerial acrobatics abroad (Greece, Italy, Cyprus, Oman, Dubai, New York, etc).